GAIA EARRINGS (MOSS)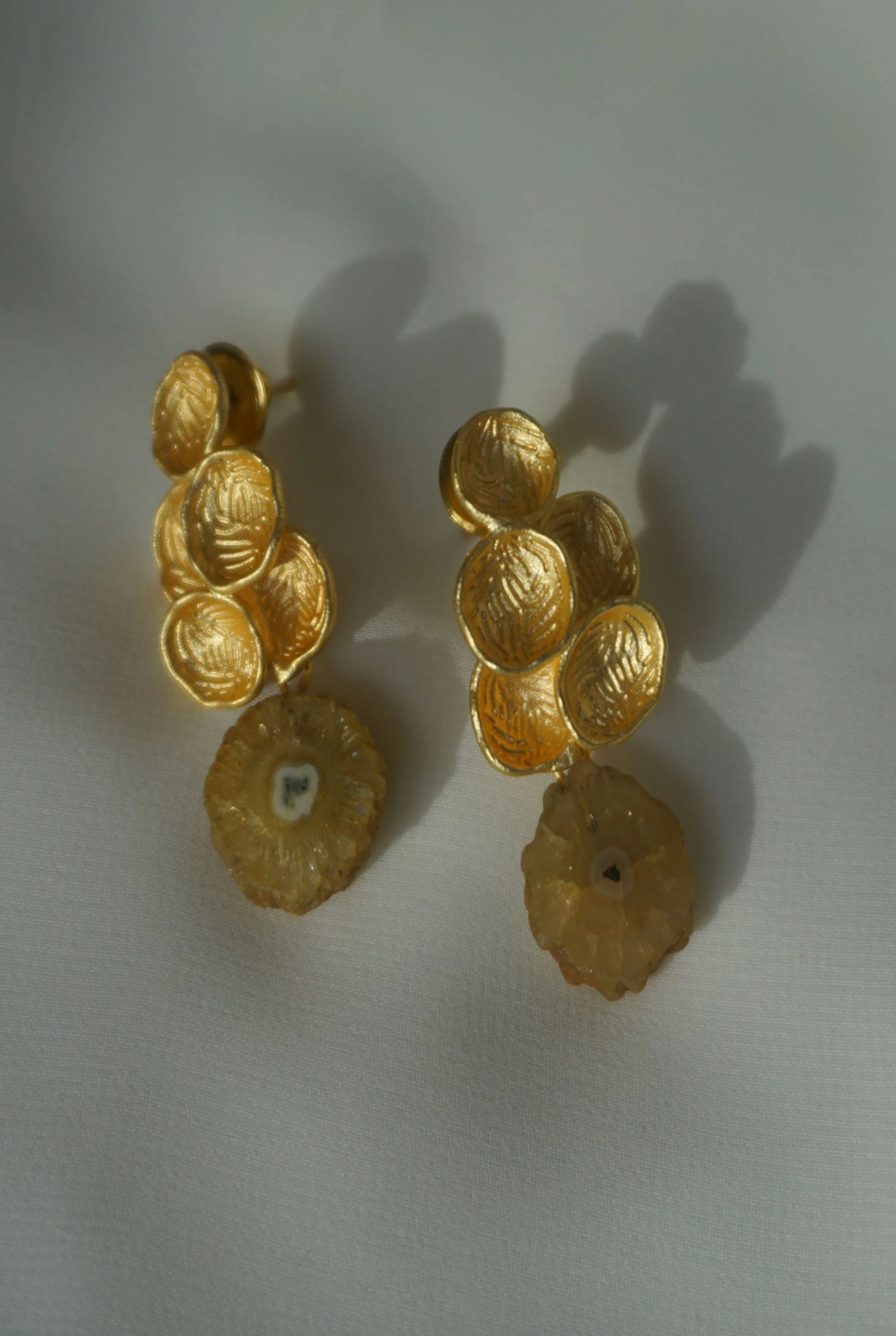 Designer: NAVEDA
product details:
hand-made
metal alloy / gemstone detail
meet our "Gaia" Earrings, meaning "earth" in Greek. they belong to our Elements Collection. this collection is designed to transport you on an escape. so go on, close your eyes and imagine you're on a dreamy resort getaway. you're worry free among the sand, stones, water, and glistening sun. 
due to the hand-made nature of these earrings, each piece may have slight variations. we've fallen in love with this uniqueness, and hope you do too.
...
*NOTE: kindly 
note, we are not able to honor 
any 
bulk orders (over 2 of any given style) 
purchased via our site. in such cases, please email us at houseofnaveda@gmail.com to inquire about and confirm your order. we will be in touch right away.