AZA BAR STUDS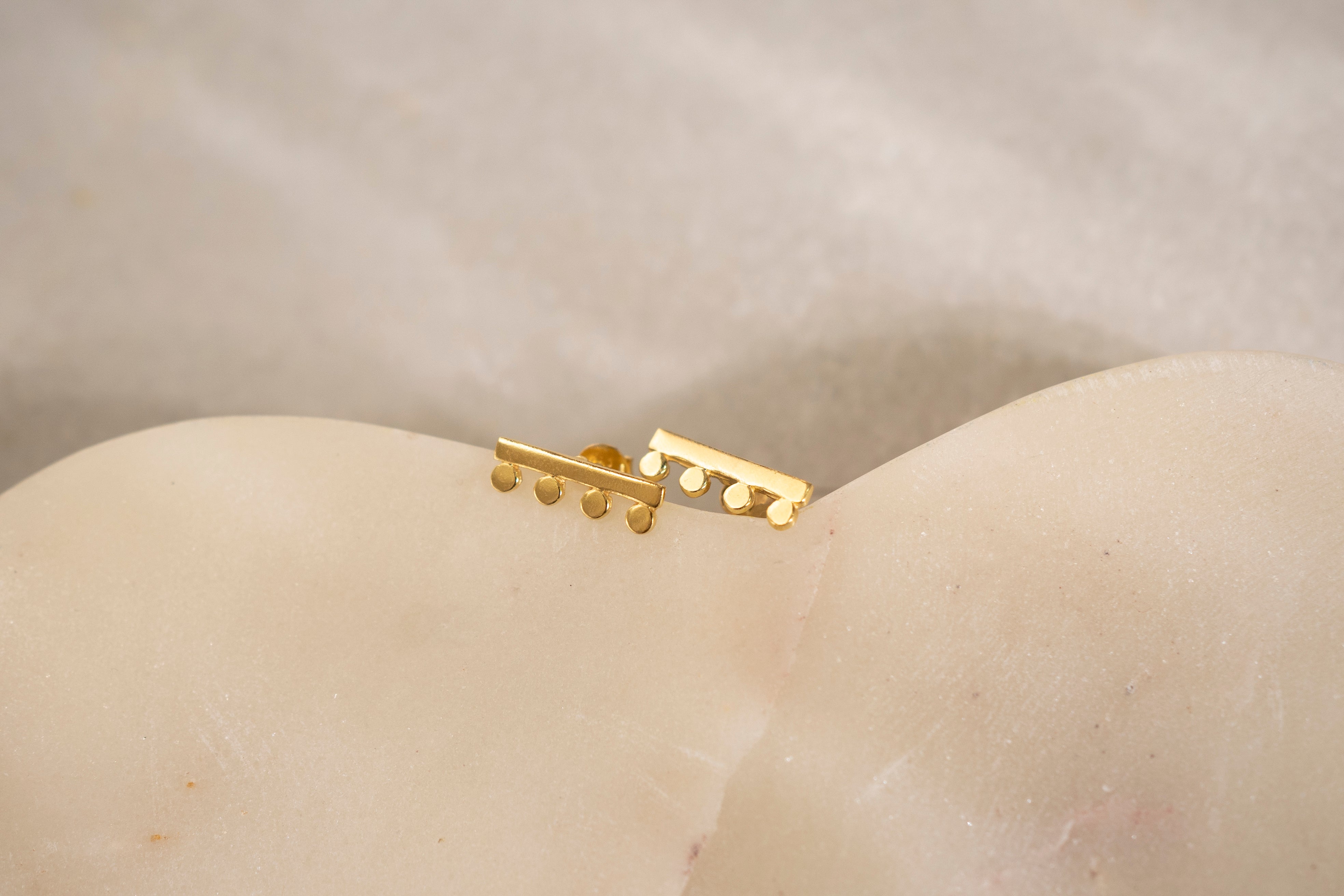 Designer: NAVEDA
Product Details:
color: yellow gold
make: handcrafted using 925 pure silver and 18k gold plated / hypoallergenic and nickel free

meet our Aza Bar Studs, meaning "powerful" in Arabic, and belonging to our MOMENTS Collection.
Care:
1. jewelry is the last thing you wear after dressing up and first thing to take off
2. avoid contact of jewelry with water, harsh chemicals or cosmetics after wearing jewelry 3. please store the jewelry in a pouch to protect and keep away from other items or potentially damaging elements

More on MOMENTS:
when time stands still, it's the small, in-between moments that hold the most magic. our collection is meant to not only stop and acknowledge those pauses, but to bring them into focus, at the center of our healing, growth, curiosity, perspective, and ultimately, happiness. we invite you to ask the question... couldn't we hold on to this second, this day, this memory, right now a little longer? welcome to MOMENTS, thoughtfully designed and created by NAVEDA x HYPERBOLE.
---
Order Notes: 
1. if any piece from this collection sells out, you're most welcome to email us and join our waiting list
2. for bulk or wholesale inquiries, please email us at houseofnaveda@gmail.com for more information